Badrinath Tourism Guide
History of Badrinath Dham
Shri Badrinath Dham is located 3,133 m above sea level in the Chamoli district of Uttarakhand. The Badrinath Dham Mandir (temple) is one most important shrines among the Char Dham Pilgrimage sites & also highly revered among the Panch Badri. It is mentioned in Bhagavata Purana that at Badrikashram (means Badrinath), the sages Nara and Narayana had been undergoing great penance since time immemorial for the welfare of all living entities. This religious town is situated between the Nar & Narayan Mountains on the bank of the river Alaknanda. There are a few legendary beliefs associated with this sacred place. When Goddess Ganges was descending on the earth, she split the entire water into 12 channels & one of them was Alaknanda. Another belief is that when Lord Vishnu meditated here then Goddess Lakshmi stood next to protect him from scorching sunlight & later she turned into a Badri herself called 'BADRI VISHAL' and lord (Nath) became the Badrinath. It is mentioned in Mahabharata that Pandavas ascended to heaven from the Swargarohini peak through Badrinath and the town of Mana, 4 km north of Badrinath.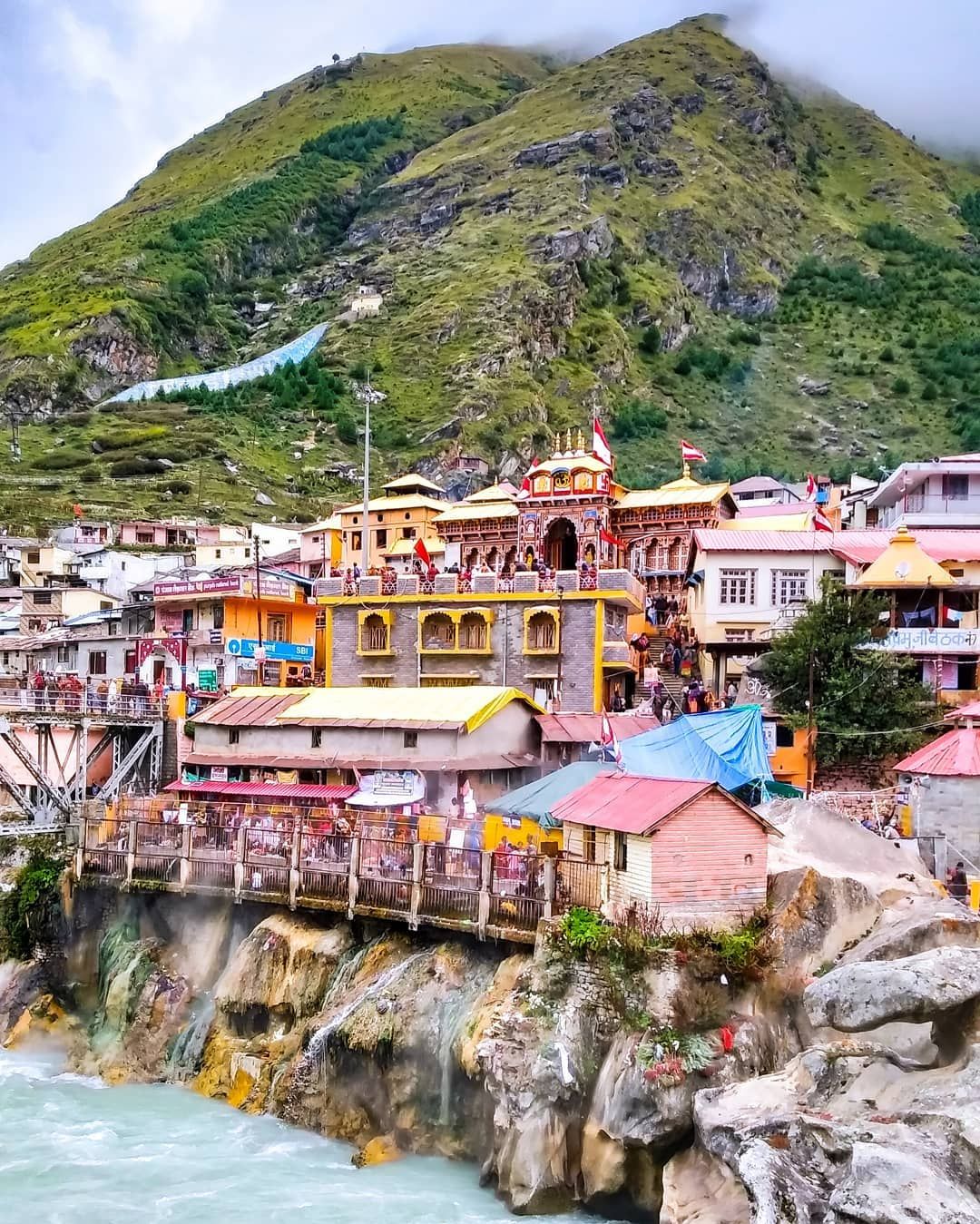 Pictures Courtesy: © vnayak_singh47 Via Instagram
Places to Visit in Badrinath
Mana village:

It is located 03 km ahead of Badrinath temple & last village at Indo-China Border. Mana village is on the bank of river Saraswati. It is famous for woolen garments made for sheep wools as shawls, pankhi &, etc. The place has religious importance also; it is believed that Pandavas went to heaven from this village only.



Pictures Courtesy: @vnayak_singh47 Via Instagram | @travelwithambika Instagram | @desitravellers0 Instagram




Satopanth:

Satopanth is one of high altitude lakes, situated at a distance of 18 Kms from Mana which can be covered by trekking. It is believed that Trinity (Brahma Vishnu and Mahesh) takes bath in this Sarovar on the auspicious occasion of Ekadasi as per Hindu Calendar.



Pictures Courtesy: © travelwithambika Instagram




Tapt Kund:

Tapt Kund is a natural hot water spring. Bathing at this Kund is believed to be auspicious before entering Badrinath Temple. The hot water of Kund has healing & medicinal value also.

Neelkanth:

It is a lofty snow-clad peak that forms a backdrop of the Badrinath Dham. It is also known as the 'Queen of Garhwal', The place is also famous for the Brahma Kamal flower.

Brahmkapal:

It is located 02 km from Badrinath & situated at the bank of the Alaknanda river. The devotees perform Pooja here for the salvation of the ancestors & rid them from the cycle of birth & death.



Pictures Courtesy: @rishikeshcityoflove Via Instagram | @uttarakhand_the_heaven_ Instagram | @vnayak_singh47 Via Instagram

Vasudhara Falls:

Vasundhara Falls is located in the Mana Village & it is the main attraction of the place. The sparkling waterfalls from 400 ft. The majestic view of the imposing peaks of Satopanth, Chaukhamba, and Balkum can be seen from here.



Pictures Courtesy: © shubham22_ Instagram

Vyas Gufa:

It is an ancient Cave (gufa) of Sage Vyas Muni where he wrote the great epic Mahabharata. The caves associated with ancient sages and yogis, like Ganesh Gufa, Bhima Gufa, and Muchakanda Gufa are known for a very long.

Charan Paduka:

It is just 3 km away is a beautiful meadow carpeted and adorned with Himalayan flowers during summer.

Sheshnetra:

1.5 km away is a boulder having an impression of the legendary snake, better known as the Sheshnag's eye (Shesh meaning Sheshnag and Netra meaning eye). On the opposite bank of the river Alaknanda, in the lap of Nar Parvat, there are two small seasonal lakes. Between these lakes is a boulder having an impression of the legendary snake, Sheshnag.



Pictures Courtesy: @pulkit7291 Via Instagram | @rimorwithshivani Instagram | @uttarakhand_beauty_lovers Via Instagram

The Urvashi Temple:

Badrivishal, the ashram of Nar and Narayan, both performed penance, and now, in the shape of mountains, guarding the temple, was also the scene of their temptation. While they were in deep meditation, Lord Indra sent a group of celestial maidens or apsaras to distract them. Narayan tore his left thigh out of the flesh, creating several nymphs each more beautiful than the other. The most ravishing of all of them – Urvashi — led the nymphs to Indra and shattered his pride near a small pond in the Charanpaduka, 2 kilometers from Badrivishal. The pond bears the name of Urvashi, and there is a temple on the outskirts of Bamni village dedicated to the lovely nymph.

Narada Kund:

Narad Kund is a hot water spring near Tapt Kund. It is said that at this place Sage Adi Shankaracharya recovered the idol of Lord Vishnu. Before the Darshan of Badarinath, it is a common ritual to take a holy dip in this Kund.

Mata Murti Mandir:

Located about 3 km from Badrinath, on the right bank of the Alaknanda stands this temple. The Temple is dedicated to the mother of Shri Badarinath (Maa Murti).

Panch Dharas:

The Panch Dharas (five streams) which are famous in Badaripuri are Prahlad, Kurma, Bhrigu, Urvashi & Indira Dhara. The most striking of these is the Indira dhara, about 1.5 km north of the town Badaripuri. Bhrigudhara flows past a number of caves. The one on the right of river Rishi Ganga, originally from the Neelkanth range is Urvashi Dhara. Kurma Dhara water is extremely cold whereas Prahlad Dhara has lukewarm water, which glides majestically down the rocks of Narain Parvat.

Panch Shilas:

Around the Tapt Kund, there are five blocks of mythological importance called Narad, Narsimh, Barah, Garur & Markandeya Shilas (stone). Standing between Tapt and Narad Kund is conically formed Narad Shila. It is said that the sage Narad meditated on this rock for several years.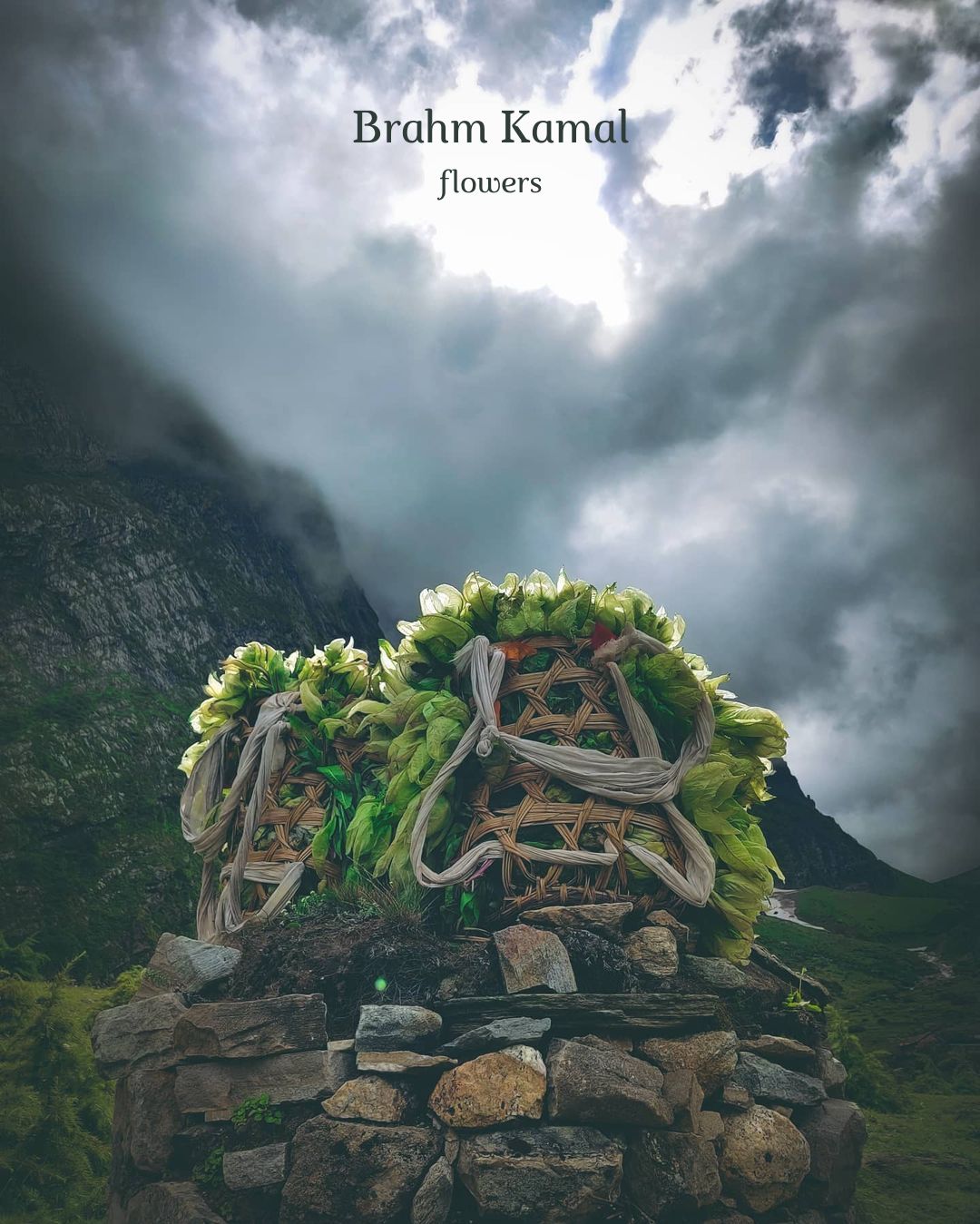 Pictures Courtesy: @vnayak_singh47 Via Instagram | @nainwall Instagram
Darshan Timing:
4:30 am to 1:00 pm & 4:00 pm to 9:00 pm.
Badrinath Opening Date & Closing Date 2023:
27 April 2023 & 20-Nov-2023*(Tentative)
How to reach Badrinath:
The nearest railway station to Badrinath is Rishikesh located at a distance of 290 km approx. Jolly Grant airport is the closest airport which is 315 km approx.
Where to Stay in Badrinath:
Here are some of the deluxe and budgeted staying options in Badrinath Dham Uttarakhand. - Stay in Badrinath
Badrinath Yatra 2023 Packages
Badrinath – Frequently Asked Questions (FAQs)
1. What is the story of the Badrinath Temple?

The Badrinath Temple was established by the Adi-Shankracharya in 8 AD which is dedicated to the Lord Vishnu. It is said that one-night Shankracharya had a dream in which he found a Black colour Vishnu idol near the Alaknanda river. It is said that the idol is self-manifested and (read more...)
2. What are the opening and closing dates for Badrinath Dham yatra?

In 2023, Badrinath Dham will open on 27 April 2023 in the morning at 4:30 and will close on 20 Nov-2023*.
3. Is there any helicopter service to Badrinath from Kedarnath?

Yes, you can take a helicopter flight from the Kedarnath Dham to Badrinath. Few aviation operators operate both Kedarnath and Badrinath, which you avail by advance ticket booking.
4. How far is Badrinath from Kedarnath?

By Road, Badrinath is approx 220 km from the Sonprayag (Kedarnath).(Badrinath route-map)
5. How can I go to Badrinath from Haridwar?

To reach Badrinath you can either take public transport or can hire a car from the best travel company in Haridwar. If you want to use public transport then there is a direct GMOU bus to Badrinath, which departs early morning. By chance, if you miss the direct bus then you can take a bus or shared taxi to Joshimath. And after reaching Joshimath you'll easily find the shared bus or taxi to Badrinath, which is just 45 km from Joshimath. But if your budget is not a constraint then it is good to hire a cab or book the Badrinath tour package from BizareXpedition.
6. Best time to visit Badrinath?

For Badrinath, September & October is the best time to visit. Generally, Badrinath Yatra starts in April/May and continues till Oct/Nov. Since it is located in the Garhwal Himalayas, one should avoid visiting Badrinath during monsoon season.
7. Weather in Badrinath?

In Summer(April - June) - The temperature remains normal, not too warm and not too cold in Badrinath and it is advised, must carry light warm clothes because night temperature decreases.
In Winters (Sept-Nov) - The temperature starts dipping, the day remains cold and nights are chilly so it is advised to carry moderate or heavy woollen clothes.
8. Is Any Registration Needed To Visit Badrinath?

Yes, registration is mandatory for every Char Dham and Hemkund Sahib Pilgrims. You can fill this registration form both online and offline (by visiting Chardham Biometric Centres in Uttarakhand). For offline biometric registration, you only need an Aadhaar Card.
9. What are the accommodation options in Badrinath?

There are decent numbers of staying options in Badrinath, which you can choose according to your wallet. All the hotel categories (Budget, semi-deluxe, deluxe) and Dharamshala options are available in Badrinath. (Hotels in Badrinath)
10. What are the places to visit in Badrinath?

There are many scenic and spiritual places near Badrinath Dham where you can visit like Tapta Kund, Narad Kund, Pancha Shilas, Brahma Kapal, Panch Dharas, Charan Paduka, Mana Village, Nilkantha Peak, Vyas Gufa(cave), Bhimpul, Vasudhara Fall, Satopanth lake, etc. Despite these by adding one or two days you can explore any of the places like Auli, Joshimath, Hemkund Sahib, etc
11. Is there any famous trek nearby Badrinath?

The popular treks nearby Badrinath are - Valley of Flowers, Satopanth Lake, Vasudhara waterfall, Neelkanth trek, Swargarohini Trek.
12. What are the darshan timings for Badrinath Dham?

Every morning from 4:30 am to 1:00 pm & 4:00 pm to 9:00 pm you can get the darshan of Badrinath Dham.
13. Can I visit Badrinath Dham by own bike or car?

Yes, why not? Badrinath is well connected with state and national highways which gives you decent road experience, but it is also advised only to travel when you have good driving experience on hills.
14. Is there any trek to reach Badrinath Dham?

There is no trek to reach the Badrinath temple. However, you will only need to walk around hundreds of meters from the parking lot to the temple.
16. What are the road conditions in Badrinath?

Char Dham Expressway National Highway is in progress due to which roads are not in good condition. The project is expected to end by 2023.