If you enjoy trekking and want to push yourself beyond your limits, this
Panch Kedar yatra package
is for you. This Panch Kedar tour package includes the most stunning lifetime experience that will make you wonder why Uttarakhand is renowned as the real heaven. There are few places in the world where you can experience the natural beauty, magnificent peaks, majestic sunrise, and sunset as well as seek the blessings of Shiva. This
Panch Kedar trek
package includes visits to five famous Shiva temples: Kedarnath, Tungnath, Rudranath, Madhyamaheshwar, and Kalpeshwar trek. To make booking the Panch Kedar yatra package cost is around 30k - 40k which varies on size of the group. For query or detailed information, contact us at +91-7252885525 or drop mail at info@bizarexpedition.com
History of Panch Kedar
According to legends, the Pandavas were guilty of killing their cousins & relatives, in the battle of Mahabharata. In order to get rid of their sins, they went in search of Lord Shiva to seek his blessings. But Lord Shiva was deeply annoyed with Pandavas & took refuge in the form of a bull at Kedarnath. When Pandavas came to know about his location, they approached him but Lord Shiva disappeared into the ground. Later his body parts reappeared at different locations which are popularly known as Panch Kedar. His Hump appeared in Kedarnath, Arms surfaced at Tungnath, face at Rudranath & hairs at Kapleshwar. The detailed
Panch Kedar trek itinerary
is given below.
Madhymaheswar Temple Images
Tungnath Temple Images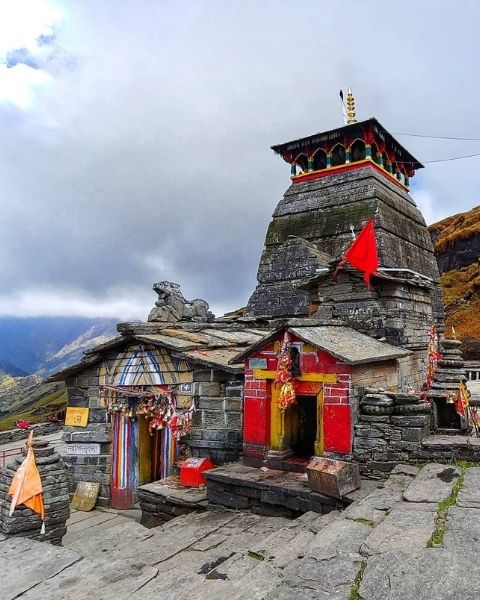 Rudranath Temple Images
Kedarnath Temple Images
Kalpeshwar Temple Images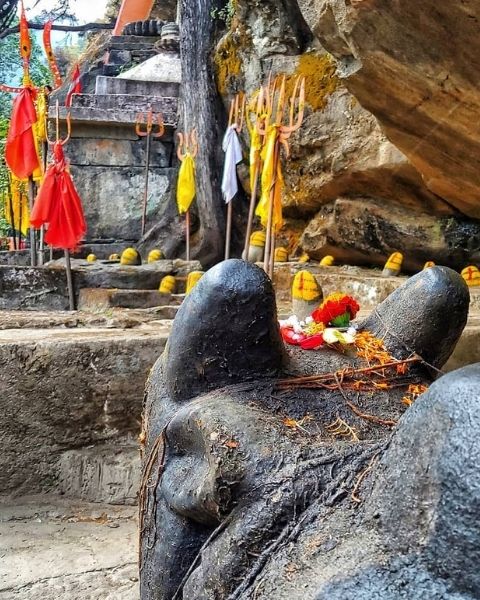 Best Time to visit Panch Kedar
Panch Kedar Yatra is best done between May and October. All of Panch Kedar temples are only open for 6 months a year, from late April to late October. The temples are inaccessible throughout the winter owing to rain and precipitation. In winters, the sanctified symbolic of Lord Shiva in Kedarnath is worshipped at the Omkareshwar temple in Ukhimath, the representative idol of Tungnath is worshipped at Mokumath, the Rudranath symbolic image is brought to Gopeshwar, and the Madhyamaheshwar symbolic idol is venerated at Ukhimath. Only Kalpeshwar remains open all year.